Asides investigating and telling African stories, and sharing my behind-the-scenes for my radio and TV shows, I'll be sharing my deep thoughts about life, science, politics, and all my favourite things
Multimedia Journalist & Development Advocate
Wemimo is the founder of MEDRIVE www.medrive.org , a media organization that trains African journalists on development reporting and impact journalism. Passionate about the many possibilities for the growth and development of Nigeria especially, and Africa at large, Wemimo founded MEDRIVE in August 2018 and the organization has so far trained over 100 journalists in areas like Fact Checking, Investigative Reporting, Election Coverage, and Conflict Reporting.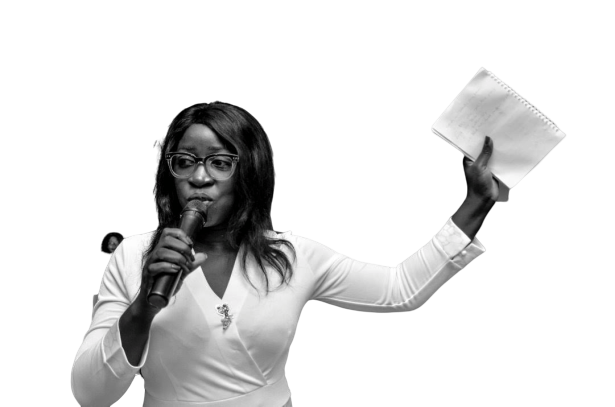 A multimedia journalist with over 8 years of experience, Wemimo Adewuni is a Fellow of the Wole Soyinka Center for Investigative Journalism under the Female Reporters' Leadership Program. As an advocate for women's rights and equality, Wemimo has used this platform to amplify women issues across Nigeria.
Wemimo was shortlisted in 2019 for the BBC Komla Dumor Award. She produces investigative reports and human angle features/documentaries.
She currently co-hosts the News and Current Affairs breakfast show 'Morning Crossfire' from 6-9am every weekday on 99.3 Nigeria Info FM